7 tips to Improve Academic Performance
Academic Performance is the achievement of a student in an Academic institution. A student's Academic degree in school or college represents the Academic Performance of a student. The scores decide your Academic Performance. In a student's life, Academic Grades hold importance in life. If you fail to perform better in Academic exams, you will end up with a poor grade and in the present generation, your Academic grade is of great value. If you want to shape your career in a better way, then you must have good Academic Performance. So, to overcome the bad grades you will require some tips that will help you to improve your Academic Performance.
Tips to improve Academic Performance
|| Have a positive Attitude
Firstly, when you are in a bad phase, and everything is going against you, you just need to have a positive attitude. Constantly underperforming in Academics and bad grades will make you feel disappointed. This disappointment leads to your defeat. But, do remember that defeat is just temporary. Defeat is just a state of mind. Therefore, make your mind strong and then nothing can defeat you. If you let the negative thoughts enter your mind, then you won't be able to taste victory. Keep your spirit high, have a belief in yourself and no matter what the situation is, don't ever let yourself back.
|| Accept and understand the failure
Learn to accept the failure and if you don't accept failure, then you won't' be able to taste the success. If you are constantly falling short in achieving good grades, then do not feel disappointed and find out the reason behind it. Check your grades and note the area where you are committing a lot of mistakes. If there are other issues, then look out for the possible solution, work on it and also you can take the help of your teachers.
|| Avoid Distraction
Students easily get distracted by various things such as phones and games. Avoid whatever that distracts you and never delay your daily tasks. Since delaying will lead to pending up of work and in the end, you will find yourself with lots of work. So rather than delaying make a proper schedule and follow it and also add some needful breaks in between study hours to get refresh.
|| Improve your Writing skills
If you lack the skills of writing a good essay, then you will face difficulty in scoring good marks. Essay writing work which judges the knowledge. You need to have a fresh mind while writing an essay. If you improve your essay writing skills, then only your Academic Performance will improve. If you require any help regarding Essay writing then you can take the help of expert essay writers online.
|| Revise as much as you can
If you are getting bad grades constantly in exams, then do a mock test and revision work. It will help you understand your capacity and also how much you have/know about your subject and what are the areas needed to be improved. Revising will help you to remember all the things which you have learned. Students often avoid revising and assume as they know everything but face difficulty while writing in exams. So revision is a must.
|| Raise Questions in your mind
Listen carefully to what the teachers say in the class and always ask questions like how, why etc… Avoid more chit-chats with your friends and start to listen. Ask questions to yourself as much as you can relate to your subject. If you have any doubts, don't feel any hesitation in clearing your doubts with the teachers. Have fun and talks at a limit. Always raise some questions in your mind and try to find a solution for it.
|| Do the Assignment properly
Make your Assignment more interesting and presentable. Add Proper illustrations, diagrams, and graphs make it attractive to the reader. Bring some uniqueness in it. Do research about the topic and write in an organized way. But, if you are constantly falling short in achieving good grades in assignments, then go for an Assignment Writing help service.
|| Do write the Notes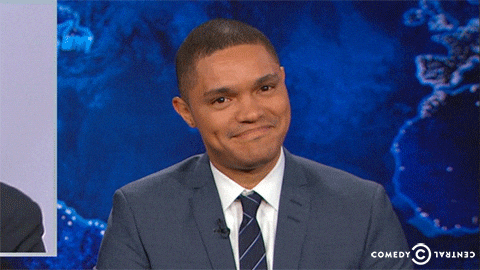 Poor notes will result in poor Academic Performance. Concentrate while making notes and never miss an important point. Note everything in such a way that you can read and understand it very easily and remember everything it by just looking at it. Go home and read your notes. This will help you in a better understanding of the syllabus.
There are no shortcuts to attain success in any field; you just need to work hard and smart to achieve success in your life. So, all those who are willing to score good grades, improve your Academic Performance by focussing on these points which were discussed above.
For more info, click here